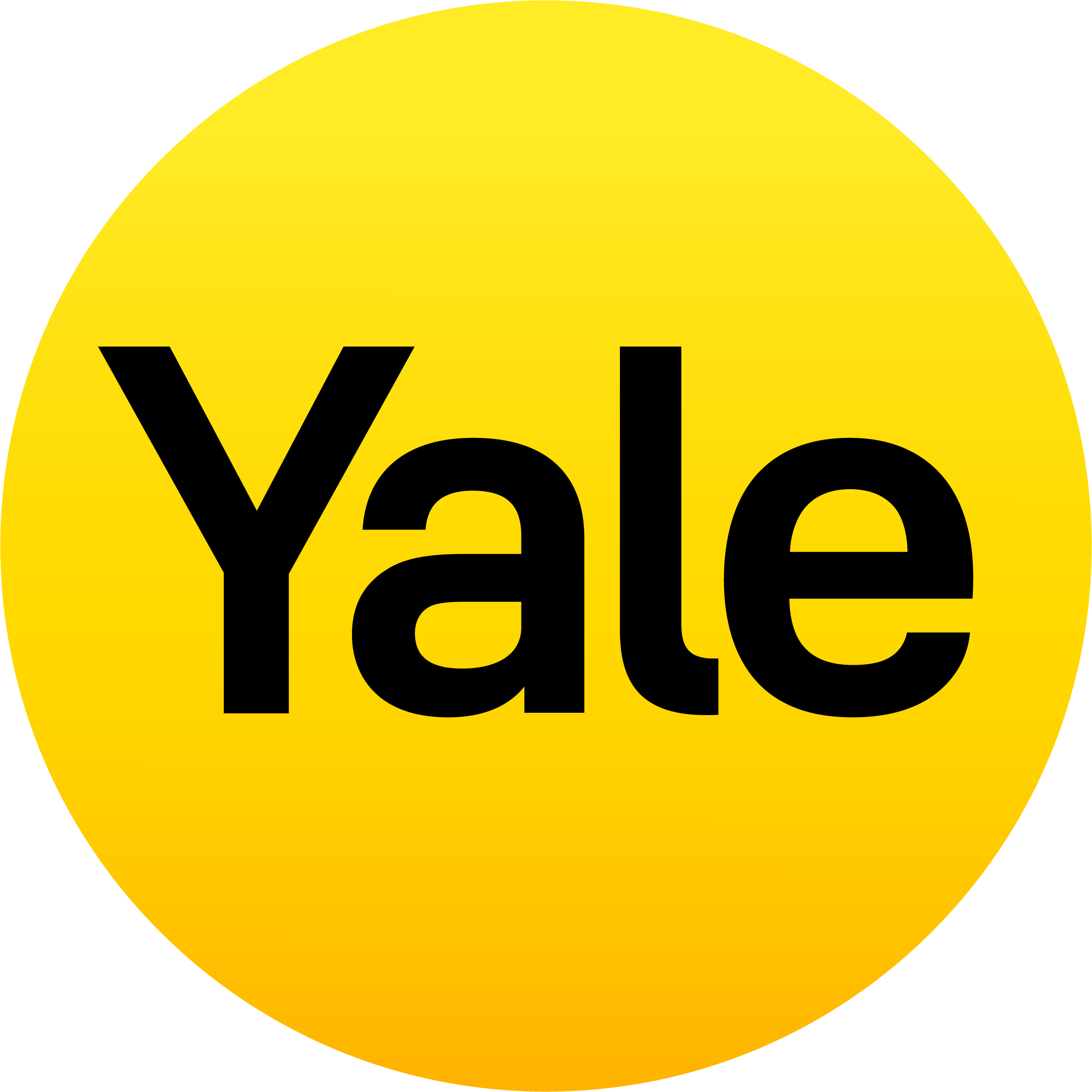 YALE HOME KIT TO SUIT YDM 3109A/4109A/7220
Avg. Dispatch Time : 1 Day
Price is exclusive of Taxes
Yale A Series Access Kit
If you can control your music and heating from your phone, why not your doors? Well, now you can - with Yale Home you have full control of your door lock from your phone, no matter where you are!
Access From Anywhere
It is easy to lock and unlock, with a simple push of a button on the app you will be able to let your family, friends, cleaner, dog walker or the builder in instantly even when you are are not home.
So what do you need to be able to access your lock from anywhere?
Yale 3109A/4109A/7220 digital door lock that is compatible with Yale Home
Yale Home module
Yale Connect Bridge
Yale Home app for Android or iOS
WiFi connection
Yale Home module
The module turns your digital lock into a smart connected lock. It allows your lock to be controlled via the Yale Home app and enables Bluetooth functionality.
Yale Connect Bridge
The bridge connects to your module via Bluetooth and it connects to your Wi-Fi router and Yale server, which gives you the ability to control your lock from the app remotely.
Yale Home app
The app lets you take control of your digital lock from anywhere when you have the Connect Bridge installed. Features include, operating your lock without a physical key, creating virtual keys for family and guests, grant access for specific dates and times, Auto-Lock and Auto-Unlock your door as you leave and enter, and view a 24/7 activity feed.
How Does Remote Access Work?
The Yale Home module plugs into your digital door lock and uses Bluetooth to talk to the Yale Connect Bridge, which via your home's WiFi talks to the Yale Home Cloud, which using 4G talks to your phone – and voilà, you have remote control!
Auto-Locking and Unlocking
Open sesame, otherwise known as auto-unlock* knows when you are home and opens the lock automatically. So if your hands are full or you just want to use your telekinesis powers – you will love this time saver.
*Based on the settings of the lock with the kit in the Yale Home app you selected.
Auto-Unlock
Unlike other proximity locks, Auto-Unlock relies on a few different technologies in your phone to understand its location. Yale Home Auto-Unlock uses your phones Bluetooth, Wi-Fi, and GPS, in addition to the Yale Home app. All of these systems are managed by your phone's operating system communicating with the Yale Home app. By doing it this way, your Yale Smart lock is able to understand the proximity of your phone with industry-leading precision and safety. So how does the Yale Home app know when to automatically unlock your door?
The Yale Home app has two states that determine how Auto-Unlock functions: Home and Away. When you are at home, your Yale Home app will enter Home Mode and Auto-Unlock becomes inactive. As long as you are in Home Mode, your Yale Smart lock will not unlock automatically. As soon as you leave your home, the Yale Home app will switch into Away Mode. Before switching into Away Mode, the Yale Home app waits for you to move at least 200 metres away from your home. Once the app is in Away Mode, your Yale Smart lock will wait to automatically unlock when you return home.
As you return to within 200 metres of your home, your phone will start looking for your lock. Within 5 metres of your door, the Yale Home app will find your Yale Smart lock, automatically unlock the door, and return to Home Mode. No more fumbling for keys or your phone with full hands, everything happens automatically based on your proximity to the lock – think of it as your own personal doorman.
Activity Monitoring
You will get instant notifications on who has been in and out. And if you really feel like it, you will be able to go back in time with the history log. See who comes and goes with the Activity Feed. Check who unlocked the door and if or when it was actually opened. Set up alerts to notify when specific people arrive home. Check to make sure your visiting friend got in, how long the cleaner was there, or see who has been inside if you suspect unusual activity.
Voice Control
Sing it or say it, Yale Home works with Apple Home Kit, Amazon Alexa and Google Home. You can control your lock with your voice using Siri, Alexa or Google Assistant.
Control your lock with your voice using Siri
Use your iPhone or Apple Watch to unlock your Yale lock simply by saying
Hey Siri, Unlock my door
. Ask your HomePod, Apple TV and just about any other Apple device to lock your door by saying
Hey Siri, lock my door
.
Control your lock with your voice using Google Assistant
Use the Google Assistant to unlock your Yale lock simply by saying
Ok Google, unlock my door
. With DoorSense installed, you can check if your door is open or closed by asking
Ok Google to check the status of your door
. Ask your Google Home, Google Home Mini or Pixel 3 and just about any other Android device to lock your door by saying
Ok Google, lock my door
.
Control your lock with your voice using Alexa
Use your phone with Alexa to unlock your Yale lock simply by saying
Alexa, Unlock the door.
Ask your Alexa enabled device to lock your door by saying
Alexa, lock the door
.
Guest Access
Saying it is under the flowerpot, is a thing of the past. Now, you can set guests' access level and pin code from your phone. The invite to guests will be sent to their phones. It can be an invite for app only, code only or access with both. With the Yale Home app, grant guests access for minutes, hours, days or more. Set up a recurring access or a single occurrence. Allow people you trust like dog walkers, house cleaners, or extended family to let themselves in and out of your home. No more copies of keys floating out there.
Yale Home offers two access levels, Owner and Guest. A lock Owner has full access to the lock and Guests have limited access (outlined under Access Levels). Only lock Owners can invite Guests to a lock. When inviting Guests, you can customise their access level and choose to be notified when they operate your lock.
Learn more
Here
Technical Details
RCM: Australian/NZ Electrical Regulatory Compliant
Communication: Wi-Fi (2.4GHzWi-Fi Network) and Bluetooth
Connect Bridge dimensions: 60mm(H) x 60mm(W) x 39mm(D)
Connect Bridge power consumption: 100-240V
Finish
White nylon plastic
More Information

| | |
| --- | --- |
| Model No | YDM-ACCESSKIT |
| EAN | 9414553231520 |
| Colour | StructureValue_1631004733357717 |